Freediving Exploration
Cenotes Adventure
---
Get ready to experience four days of spectacular freediving in crystal clear water where the lights and colors of this natural wonder will leave an unforgettable impression on you.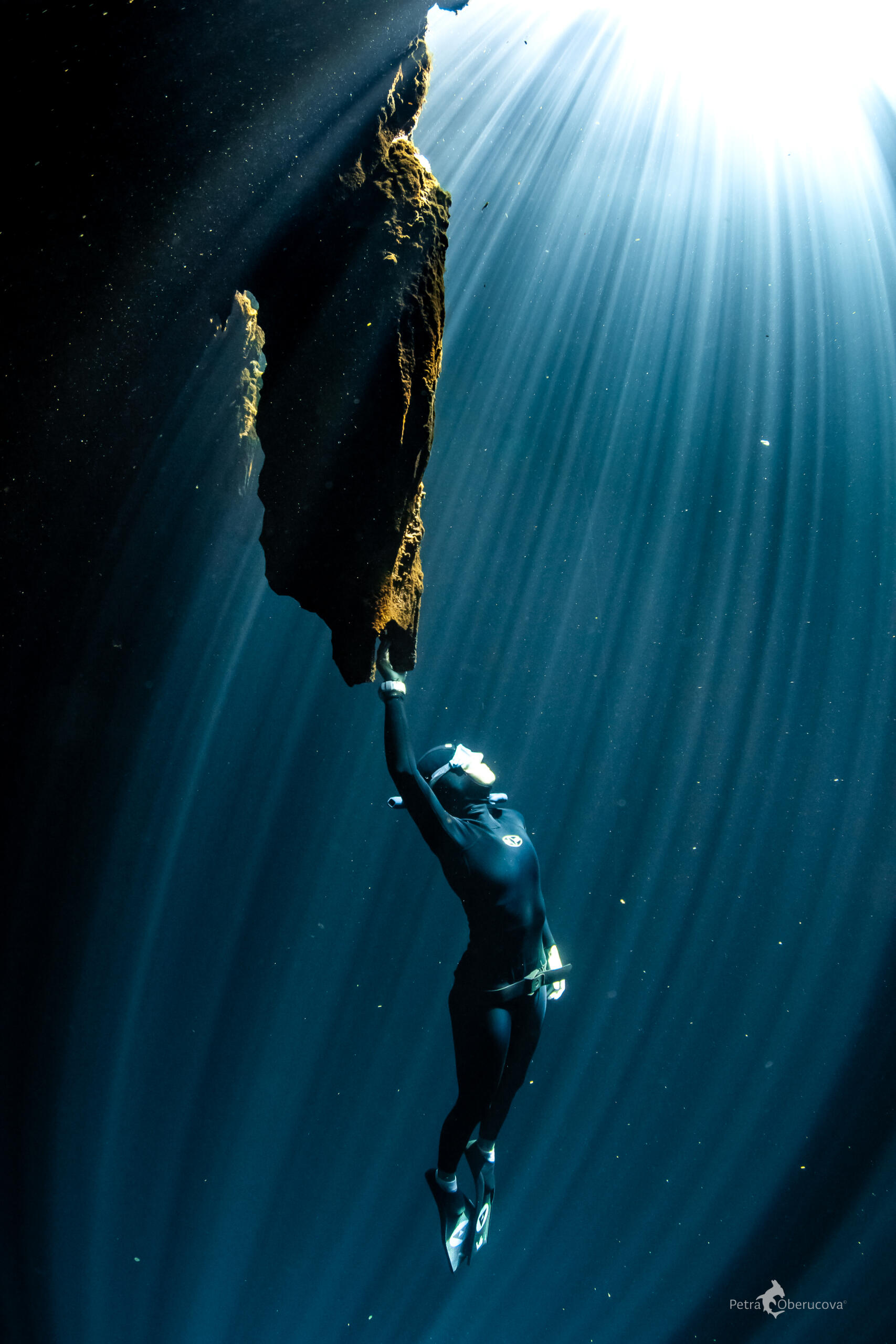 Yucatan, Mexico
Nov 3 - 7th
---
The adventure begins and ends in the International Airport of Cancun. Arrivals should be booked for November 3rd (before 20:00) and departures (from 15:30) the afternoon of November 7th. Below is a comprehensive list of everything included.
Cenotes Freediving
---
We'll be up bright and early for yoga/pranayama followed by a light breakfast and then head out for training/exploration in the cenotes.

This trip is designed to accommodate and benefit freedivers with basic level certification up to professionals.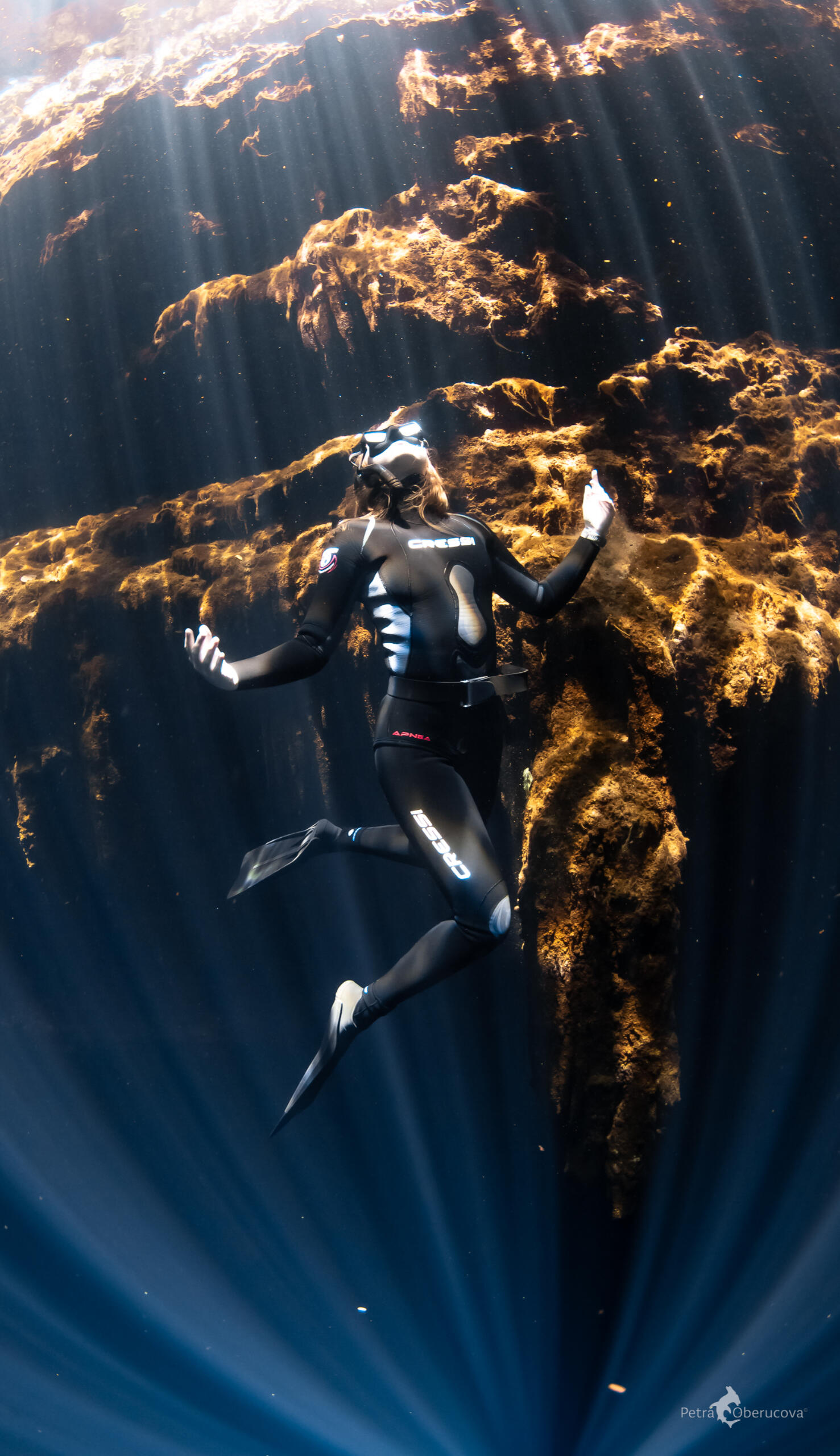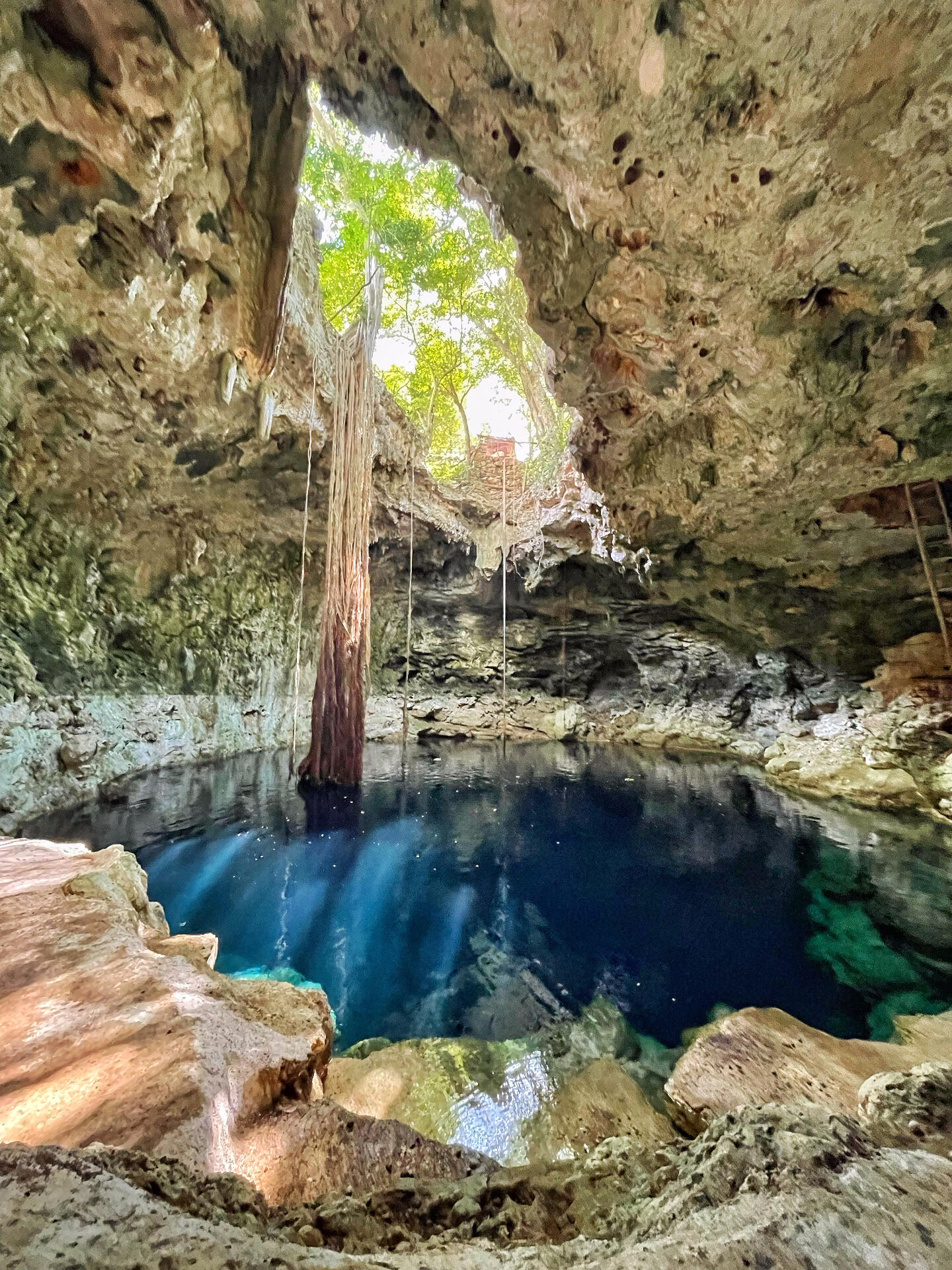 The Adventure
This 4 day adventure starts with freediving & exploration in the world renowned cenotes, known for being some of the world's longest underground cave systems, sacred to the Mayan culture.

Diving in the cenotes is a truly phenomenal experience. Holes in the ceiling allow light to filter through into the turquoise water creating a heavenly illusion. As we enjoy these beautiful places, we must keep in mind that it's important to protect them by making as little impact as possible.

After lunch, we'll hit the jungle roads to visit picturesque villages and nearby Mayan ruins.We'll return to the hotel in the evening to enjoy dinner, relax and prepare for the next day.
---
Whats Included?
---
Freedive exploration of 4-5 cenotes

Land excursion to Mayan ruins

Daily yoga/pranayama sessions

Line training for depth, no fins & other interests

4 nights accommodation split between Valladolid & Cenotillo

Private transportation for the duration of the trip

Healthy meals (breakfast. lunch and dinner plus snacks throughout the day)

Access to all lines, floats and rig systems for cenote diving

Professional coaching and supervision by Carlos and Petra

Basic photo and video package included (with options to upgrade)
$1,800 USD per person ($800 deposit required)
Participants must comply with medical waiver requirements upon registration
Reserve Your Place
---
Get ready for three full days of amazing wrecks, sea lions, hidden caves, deep training and much more.